About Us
W
e are a small company based near to the Moselle.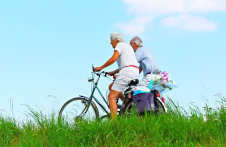 The high season for us is from Easter to October. So then when you are on the go.
W
e organize cheap
luggage and bike transport
for cyclists and hikers at the Moselle and we also transport the luggage and the bikes ourselves. We also offer return transfers for you. Our guarantee: We will not outsource your transfer order to third parties, we will do everything correctly ourselves.
That means: Your valuable luggage in the hands of
one
reliable contact person.
Of course, we know our homeland very well and are therefore happy to provide you with expert advice on any questions.
e.g. Tips on bike rental, shopping and places of interest. And, if unfortunately necessary, reliable bicycle workshops.
We look forward to seeing you!
Chris Teuber
Hauptstraße 109
56288 Alterkülz (Germany)
Tel.:
+49 172 9650588
Fax : +49 1805 006534 1387
(0.14 Euro/Min. or 0,124 GBP)
E-Mail.: